August's Collection: Beauty Bag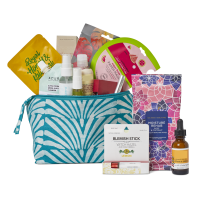 In August we will be focusing on helping homeless women by providing "Beauty Bags" to help them while they are staying in shelters. Two sisters, young CLC disciples, are organizing the collection and packaging of personal care items and makeup for women at Wheeler Mission in Indianapolis, and at O'Connor House in Carmel. Both are Christian organizations that serve and house the homeless, with the latter specializing in pregnant women. Please help these women as they move forward amid dire circumstances by providing personal care items such as body wash, deodorant, shampoo and makeup. Small makeup or toiletry bags would also be appreciated!
Donations can be brought to your church site and placed in the marked wooden collection box.