Carmel's Adults' & Children's Music Groups Resume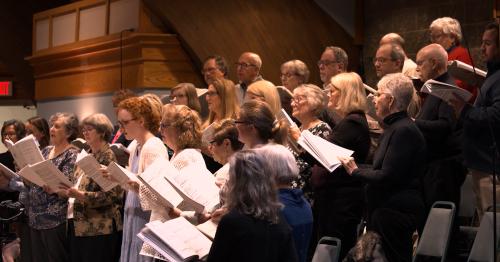 CLC Traditional Music groups resume rehearsals the first week in September. New singers and instrumentalists are welcome at any time! For more information on these groups, contact the person listed, or contact Josh Pedde, Director of Traditional Worship ( ). In addition, if you would like to cantor or play an instrument for a worship service, contact Josh.
Adult Choirs
The CLC Sanctuary Choirs at Carmel and Fishers are for singers from high school students to senior adults. They rehearse weekly and sing one to two times per month in our traditional worship services. We are also providing several times for both choirs to sing together!
Carmel Adult Choir: Tuesdays, 7-8:30 PM, Carmel Choir Room, beginning September 5. Director: Josh Pedde.
CLC Symphonic Choir (combined Carmel & Fishers choirs): Third Thursday of every month, 7-8:30 PM, Carmel Balcony or Choir Room, beginning September 21. Director: Josh Pedde.
Handbells
Our Celebration Ringers at Carmel welcome both adults and teens, whether they've been playing bells for years or want to give it a try! Rehearsals are Wednesdays, 6:30-7:30 PM, beginning Wednesday, September 6, in the Carmel Sanctuary Balcony. Director: Barry Bobb.
CLC Brass
CLC Brass will be starting regular rehearsals on Thursday, September 7, 7:30-8:30 PM, in the CLC Choir Room. All interested brass players from high school age on up are welcome to join us. We play for services about once a month. Director: Rhod Fitzpatrick.
Children's Choirs
Kids in Kindergarten through 8th grade will explore music through singing and playing various different instruments. We always have such a fun time! The choirs practice once a week and sing in church one Sunday a month. Please register so we know you are coming! For more information, contact the director (listed below) via your Church Center app directory.
Carmel Children's Choir meets on Wednesdays, 4:30-5:30 PM, beginning September 6, in the Carmel Choir Room. Directors: Anna Moody & Lauren Southard. To register your child, click here: CARMEL CHOIR