Christmas Cookies, Crafts, & More!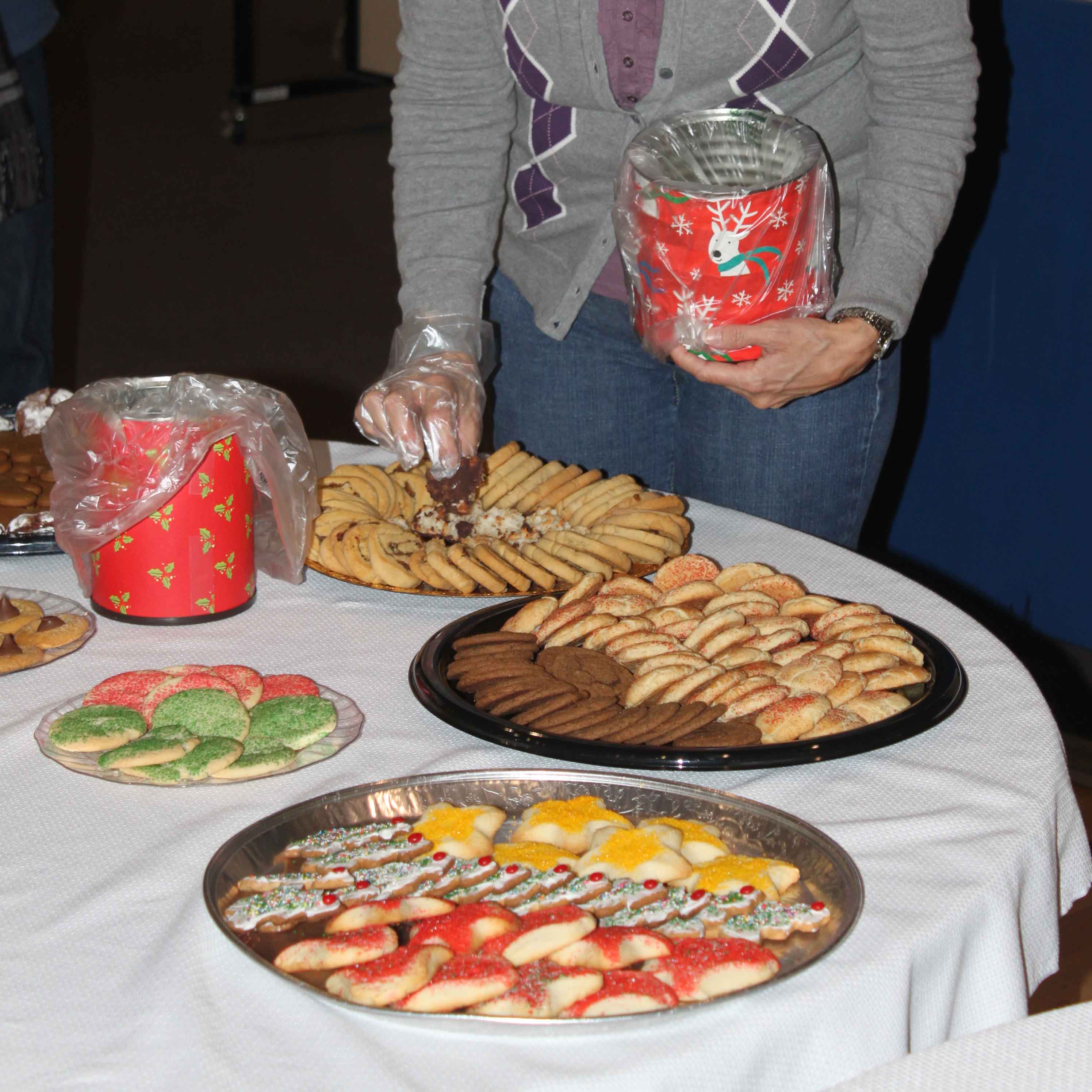 This year's "Christmas Cookies, Crafts, and More" is Saturday, Dec. 11, from 9-11 am, in the CLC Carmel Gym. Both CLC disciples and the community look forward to this special event every year. Be sure to visit us and get ready to shop! You can stock up on:
Decorated Christmas cookies

(you pick what you want--just $5 for a small can, $10 for medium, $15 for large)

Amazing baked goods

(candy, fudge, pies, breads, and more)

An array of beautiful crafts and other gift items

. New this year are lovely plants (pictured above) -- succulents planted in festive holiday containers. They make a great gift for teachers, neighbors, friends, and families, and are only $8 each! Other gift items include new and vintage Christmas ornaments, holiday decor, handmade items, and more.
This year's proceeds from "Christmas Cookies, Crafts, and More" will go to four ministries: Connection Ministries, CLC Military Ministry, Orphan Grain Train, and CLC's mission work in Guatemala. Cash and checks are accepted at the event. (Sorry, we can't accept credit card payment at this time.)
How can you help?
This very-popular event with disciples and the community alike is only as successful as the amount of cookies and other items we receive. So, we need your help to make this a great success by:
Baking six dozen or more Christmas cookies (no chocolate chip cookies please)
Baking other items—pie, bread, cake, candy
Donating crafts and/or "new but never used" items (please price items)
Attending the event and stocking up on Christmas cookies and gift items!
Craft and gift items may be dropped off at the CLC Carmel workroom (by door 6), or at our CLC Fishers or Indy locations at the Welcome Desk. Mark your donations "Cookie Walk".
Baked items may be dropped off at CLC Carmel, door 6, from Wednesday, Dec. 8, through Friday, Dec. 10, at the CLC Carmel gym on Saturday, Dec. 14, at 8:30 am.
For more information, contact Marcy Culter (click here to email).