Indy's Fall Bible Studies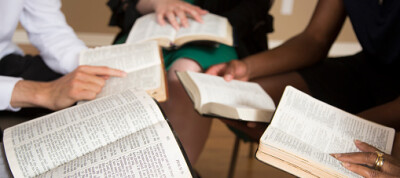 Kick off your fall by attending one of our Bible studies. Studies meet every week, unless otherwise noted. For more information on the study, contact the leader via your Church Center app directory. You can also email or call the church office at 317-814-4252.


MONDAYS
8-8:30 AM, ZOOM ONLY
FIRST THINGS FIRST – We meet together via Zoom and reflect on the sermon text for the upcoming Sunday. Everyone's invited!
Leader: Pastor Scott Giger (Email for the Zoom link.)


WEDNESDAYS
6:30-8 PM
Location: Centerpoint Brewing Company (1125 E. Brookside Ave., Indianapolis)
BIBLES & BEER – This is a rotating, topic-based study.
Leader: Pastors & Others


FLEXIBLE STUDY
Day/Time/Location determined by participants.
FOR ALL: GROW IN CONFIDENCE TO SHARE YOUR FAITH – Meet one-on-one (or as a couple/family) with Pastor Jason for a six-part foundations course blending scripture and experience that will start you on the path to recognize and engage in faith conversations, followed by up to nine months of biweekly coaching as you begin your journey.
Leader: Pastor Jason Taber (email him at to get started.)