Worship Music Preview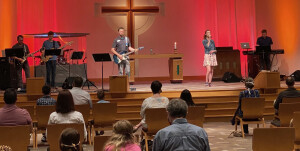 Have you ever heard a contemporary worship song on the radio that you just heard in worship that week? Maybe it was a song you were introduced to for the first time during the service and you wanted to hear it again. Or maybe you wished you had heard it before, so you were familiar with it when it came time to sing.
We've now created a Spotify playlist that will feature contemporary worship music for the upcoming week. You can find it at the link below. The music will be updated each week and will also be posted on our social media pages. We hope you tune in, become familiar with the upcoming songs, and lift your hearts to the Lord this weekend!